Local residents dug deep into their pockets to support the Lamberts' Lights Christmas display, which raised thousands for charity over the holiday season.
The 22nd annual festivities on Johnson Crescent amassed $7,454.50 for the Georgetown Hospital Foundation, and a further $1,000 for the ALS Foundation.
To date, the elaborate lights display that draws thousands of visitors each year has raised almost $90,000 for various charities.
The Lamberts use a computer program called Light-O-Rama to synchronize the lights to music, then visitors tune in to 104.9 FM to listen and watch.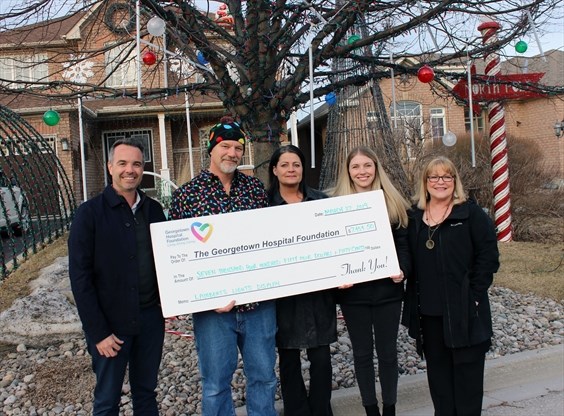 Source: https://www.theifp.ca/news-story/9247600-lamberts-light-display-raises-over-7k-for-georgetown-hospital